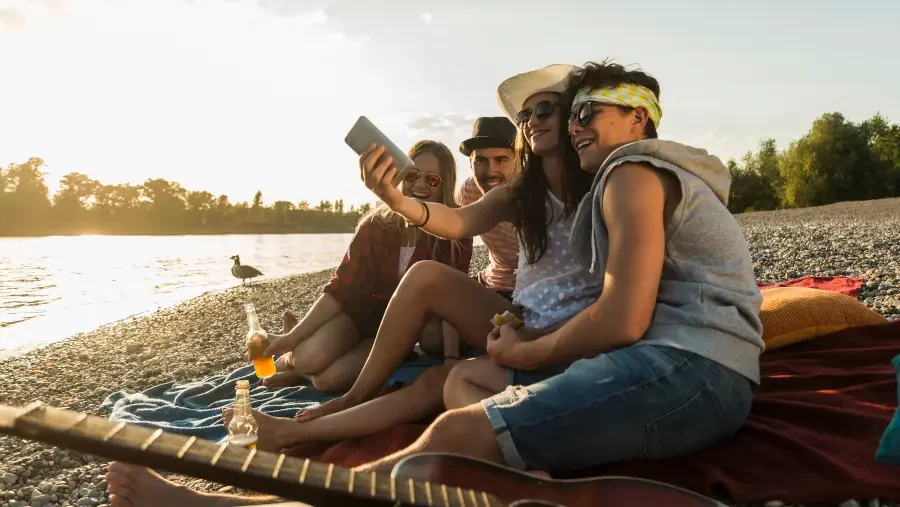 Unlimited and worry-free: New mobile telephony offer from Geckonet
20 February 2023
After extensive work, we are pleased to present our new mobile telephony offer, which allows you to enjoy an unlimited number of calls, SMS, MMS, and a generous 25 GB internet package with each SIM card. Now you can make calls, send messages, and use the internet without any restrictions or concerns about exceeding limits.
To meet the needs of our customers, our offer includes EU roaming based on the "Roam Like at Home" principle – meaning you can use roaming in the European Union just like at home. This allows you to freely use the internet and make phone calls in any EU country without additional costs.
As part of your package, you will receive 2GB of data to use in any EU country. You no longer have to search for WiFi hotspots or worry about roaming bills because with us, you can enjoy unrestricted mobility and use your phone wherever you are.
If you are already a Geckonet customer, we have a special promotion for you called SmartBill, which offers reduced monthly subscription fees – only 29.99 PLN for the first SIM card and 24.99 PLN for each additional SIM card for family members.
>> Check out the Geckonet Mobile phone offer <<
And if you are considering joining our customer family, don't miss out on our attractive prices – only 39.99 PLN for one SIM card and 29.99 PLN for each additional SIM card for family members.
Our offer not only provides unlimited benefits and worry-free EU roaming but also offers excellent call quality. With us, you can expect comprehensive service and individual approach to each customer. We are always ready to provide advice and assistance, and our services and products are tailored to your needs and requirements.
Don't wait any longer and take advantage of our offer today! Enjoy unlimited communication and internet access in Poland and EU countries, without worrying about exceeding limits or roaming costs. With us, you can always stay connected with your loved ones.