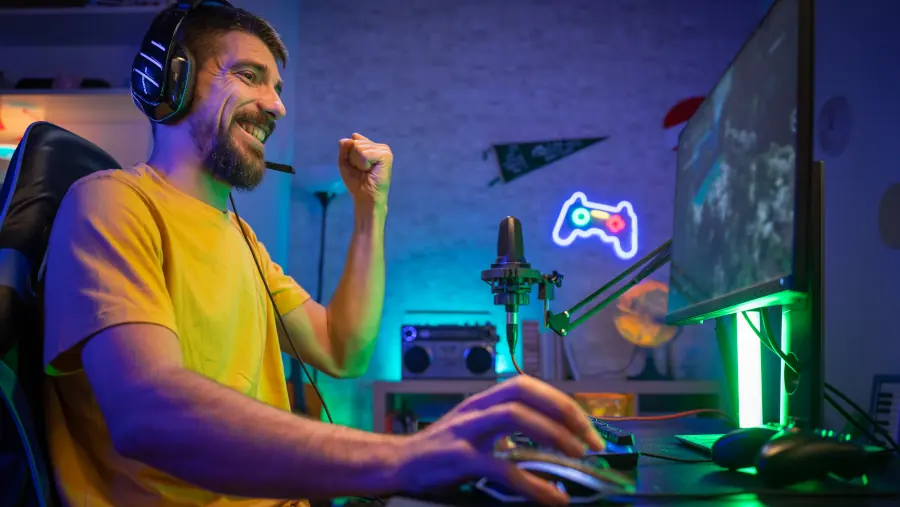 We've got it! We are the leader in the lowest ping in Grudziądz and Starogard Gdański!
8 August 2023
We'd like to share some good news with you. As you know, at Geckonet we prioritize connection quality and always strive to provide you with the best telecommunication services in the region. Thanks to your tests on the SpeedTest.pl platform, we have confirmation that we're on the right track!
A few words about SpeedTest.pl
For those unfamiliar, SpeedTest.pl is a portal launched in 2006. It was created in response to the need for a reliable tool to test the speed and quality of internet connections. Today, as V-SPEED Sp. z o.o., they provide various applications and systems for checking speed, connection quality, and real-time analytics of test results. Millions of users in Poland use their services every month.
Our results
Based on tests conducted by you, our users, our home Internet in Grudziądz and Starogard Gdański achieved the lowest ping among all operators in the first and second quarters of 2023:
Grudziądz Q1 2023: 15 ms
Grudziądz Q2 2023: 15 ms
Starogard Gdański Q1 2023: 10 ms
Starogard Gdański Q2 2023: 15 ms
We are incredibly proud of this! Especially since this is the average ping result for both home Internet using radio technology and fiber-optic Internet.
Why is ping important?
Ping is a delay that measures the response time between your device and the server. The lower the ping, the better the connection quality, which is especially important for online gamers, video conference users, and streamers. You can read more about ping in our previous article: Understanding Ping: Everything you need to know about ping when gaming online.
Thank you
We would like to sincerely thank you for the trust you place in us every day, choosing Geckonet as your Internet provider. Your satisfaction and positive feedback are the greatest proof that we are on the right track. We are immensely proud to be a part of your daily life, delivering top-notch services.
Every success we achieve is also your success. Thanks to you, our loyal customers, we can celebrate such achievements. Your commitment, tests, and feedback help us continuously grow and improve our services.
Source