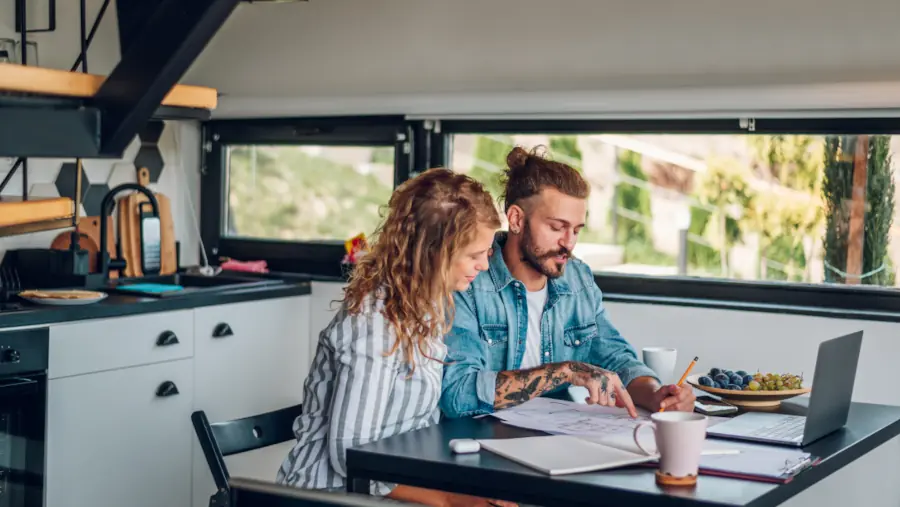 Why Geckonet? Discover our key advantages
16 October 2023
Our journey began humbly, starting from the small municipality of Nowe in Świecie County. Since then, our mission has remained unchanged – providing reliable Internet to our neighbors, friends, and local businesses. We believe that the Internet, despite its global nature, has a local heart. Each of our employees, from technicians to customer service representatives, lives here, shares the same values as the local community, and understands the specifics of our region. Hence, we're not afraid to say that Geckonet is more than just an Internet provider – we are a neighbor you can always count on.
In today's world, deciding which Internet provider to trust for access to the global network can be a challenging task. In this article, we want to show you what sets Geckonet apart from the competition. We'll delve into our approach to outage notifications, network monitoring, and rapid issue resolution. Unlike many other companies, our local presence and community engagement ensure that we respond quickly, always keeping the client's best interest in mind. Moreover, our additional services, like parental control or increased file upload speed, will make your Internet experience seamless and enjoyable.
With that in mind, we invite you to dive deeper into our world, where technology meets a human approach, creating an ideal solution for anyone who values reliability, speed, and the local character of services.
Notifications
Description of the notification mechanism used in Geckonet
In the digital world, every minute without Internet access can mean lost opportunities, which is why at Geckonet, we've ensured that our customers are kept informed about any events concerning their connection. Our notification system acts like a vigilant guard, monitoring the network's status, ready to alert both our administrators and customers about any potential issues.
Our notification mechanism was built with speed and precision in mind. When our radio internet transmitters or fiber-optic nodes detect any irregularities, the system immediately generates notifications. The first alerts go to our administrators, allowing them to quickly diagnose the problem. But we don't stop there. We believe that transparency is key to trust, which is why our customers are also informed about the incident.
Response Time: Informing Clients within 10-15 minutes
At Geckonet, we react swiftly. Not only do we rapidly identify the issue, but we also promptly inform our customers about it. Within merely 10-15 minutes of identifying the issue, every affected client receives an SMS notification about the outage and the further steps we are taking to resolve it.
Our approach emphasizes openness and rapid communication. We understand that knowledge is power – power that we wish to share with our clients, so they can always feel at ease and informed. Even though hardware outages are inevitable, the way we communicate and handle them makes us a trustworthy partner in your digital life.
The notifications we employ at Geckonet are not merely ordinary technical alerts. They are a manifestation of our commitment and concern for the comfort and satisfaction of each of our clients. So, when you notice a lack of Internet, you can be sure that we are already in action to restore normalcy to your internet connection.
Monitoring
Discussion on monitoring key devices and parameters
Monitoring key devices for us is much more than just a technical obligation. In this way, we keep a finger on the pulse of the network, allowing us not only to react quickly to issues but also to understand how our infrastructure is interacting with the environment at any given moment. Key devices such as main transmitters, fiber-optic nodes, and other crucial network elements are under constant supervision of our monitoring systems.
We pay particular attention to parameters that directly impact the quality of services we provide to our clients. We monitor voltage, signal quality, connection speed, load, and other key parameters that allow us to assess the state of our infrastructure on an ongoing basis. Although we do not monitor individual antennas and routers of clients, our meticulous monitoring of key network elements enables the identification and resolution of many problems before they reach our clients.
How does monitoring help us in swiftly reacting to outages and planning infrastructure upgrades?
Monitoring key equipment is our first line of defense. It enables us to take action before a problem arises. When something goes wrong, we don't have to wait for a client to report the issue – we already know about it and are working on a solution.
At Geckonet, we utilize monitoring data not only for quick problem resolution but also for planning upgrades and network expansion. By analyzing the collected data, we can foresee when and where there might be a need for infrastructure upgrades. For instance, observing an increase in load in certain parts of the network, we can plan resource expansion in advance to avoid future bandwidth issues.
Thanks to network monitoring, we can also schedule maintenance and upgrades to minimize discomfort for our clients. Moreover, monitoring allows us to maintain a high standard of network security, which is crucial in today's times. Through constant observation, we can quickly identify and respond to any security breach attempts (e.g., DDoS attacks) before they pose a threat.
Our approach to network monitoring is a manifestation of our long-term commitment to providing reliable, fast, and secure internet services to our clients.
Swift Issue Resolution
Statistics Regarding Quick Problem-Solving
In the digital realm, response time is one of the most crucial indicators of a telecommunications company's effectiveness. At Geckonet, we take every report very seriously, which is reflected in our statistics. An impressive 82% of issues are resolved remotely within 30 minutes of their occurrence, showcasing our efficiency and determination in maintaining service reliability. Another 14% of problems are resolved within 8 working hours, demonstrating that even in more complicated cases, our response is quick and effective. Only about 4% of cases require more time – these usually involve more complex issues that demand a deeper analysis and a thoughtful approach.
How do we fare against competitors?
The telecommunications industry is inherently demanding, but comparing our statistics with competitors' practices, our advantage is noticeable. While some providers may leave their clients without a connection for several days, at Geckonet, most problems are resolved on the same day. This is one of the elements that set us apart and build our reputation in the community.
Unlike many larger firms, where reports may be processed slowly and impersonally, our clients benefit from the local character of our company. Our understanding of the region's specifics translates to a significantly quicker response time to client reports.
It's worth noting that our standards for quick issue resolution are significantly above the industry average. This shows that we not only meet clients' expectations but also push the boundaries of what is possible, always striving to improve our services. Ultimately, our goal is to ensure our clients experience the least amount of downtime, which is crucial for their satisfaction.
Connection Quality Guarantee
Discussion of Guaranteed Internet Service Quality
Stability and internet connection speed are two key values every client should consider when choosing an internet service provider. At Geckonet, we not only understand these needs but also strive to provide our clients with the highest level of satisfaction. That's why we offer a guaranteed internet service quality at 75% of the declared speed. In practice, this means if you choose a package with a speed of 50 Mbit/s, you can be assured that your connection will operate at a stable speed within the range of 37.5 – 50 Mbit/s. This gives you a speed assurance that you may not find with many other providers.
On the other hand, when we look at the offers from competitors, we notice that many companies provide their customers with significantly lower standards of stability and internet connection speed. In many cases, the promised speeds are merely theoretical values, rarely achieved in real conditions. In our view, there is nothing worse than the frustration associated with a slow internet connection, which is why we set the bar high to ensure our customers enjoy the highest connection speed.
It's worth mentioning that our local nature of operations allows us to have better control over the infrastructure and react faster to any problems related to connection quality. As a result, our customers enjoy not only higher speeds but also greater stability and reliability of the connection.
It's also noteworthy that at Geckonet, we provide our customers with the opportunity to use a public IP address without any additional charges, which is rarely seen in the market. Most companies offer a dynamic IP address, which can lead to problems with some online services.
Undoubtedly, our guarantee of connection quality is a strong argument for choosing Geckonet as your internet service provider. Coupled with our locality, quick response time to reports, and high-quality customer service, we believe that our offer is significantly more attractive compared to what the competition offers.
Locality and Quick Response Time
Local presence is one of the foundations on which we built Geckonet. We are a company deeply rooted in the Pomerania and Kuyavia region, with a profound understanding of the specific needs and challenges our neighbors and local businesses may face. Our team consists of individuals who live and work here, creating a strong bond with customers with whom we often share the same values and aspirations. To us, you are not an anonymous customer number in a large corporation. You are our neighbor, with whom we aim to build strong and lasting relationships.
Quick Response Time to Reports
Thanks to our locality, we can offer a quick response time to any reports and problems our customers may encounter. We know how important a reliable and fast internet connection is for our customers, so we strive to respond to reports at an express pace. Unlike larger companies, where problem resolution often takes up to several days, at Geckonet we aim to resolve most faults on the same day.
Quick response time to reports is not only convenient, but also a sign of respect for the time and needs of our customers. We understand that in today's world, even a short interruption in internet access can have serious consequences. That's why we strive to minimize any interruptions, offering fast and effective help.
Customer Reviews and Awards
High Ratings from Customers
Listening to our customers' opinions is a priority for us. We know that they are the most important source of information on what we are doing well, and what we can still improve. Therefore, we proudly acknowledge the fact that our company has received a rating of 4.8/5 based on over 1400 reviews on Google. This result is a testament to our efforts in offering high-quality services and reliable customer support being appreciated.
Lowest Ping in Grudziądz and Starogard Gdański
The quality of an internet connection is not always assessed solely through the lens of download or upload speeds. Network response time, or the so-called ping, is equally important, especially for online gamers and those using applications requiring a stable connection. We are proud to announce that in the first and second quarters of 2023, we achieved the title of the leader of the lowest ping in Grudziądz and Starogard Gdański. This success confirms our actions towards ensuring the highest quality internet connection for our customers.
Conclusion
Going through the various stages of Geckonet's development, we have always been guided by one goal – delivering reliable, secure, and fast telecommunication services that meet the needs of our local community. The customer reviews and awards we have received testify that we are on the right path.
By choosing Geckonet, you opt for a partner who not only offers high-quality services but also knows the local conditions and needs. We are here to support our community and provide telecommunication solutions that truly matter.